'click' to play the video!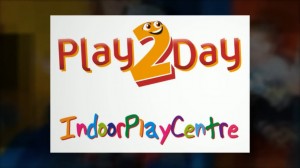 Our Indoor Children's Play Centre is designed for children from birth up to and including 11 years old.
Our Indoor Play Centre comprises lots of play features to ensure hours of wonderful fun and exciting challenges for your children.
It also provides all the facilities needed to ensure children and their families enjoy a fabulous visit, including
a cafe serving freshly prepared snacks, meals and drinks.

seating areas

a party room specially designed for parties of up to 50 children.

Plus, ample free car parking, disabled access and baby changing facilities.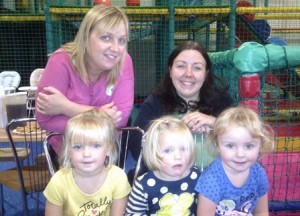 Please note: Children aged 12-15 years old are NOT ALLOWED TO ENTER THE PLAY FRAME.
Please note:  All children must be supervised by an adult (at least 16 years old).
Indoor Play Centre Opening Times
From 10.00am – 6.00pm, Monday-Saturday
10.00am – 5.00pm, Sundays
We are closed on December 24th, 25th, 26th, 31st, January 1st and Easter Sunday.
Last Entry Times
Monday – Saturday: 5.00pm
Sunday: 4.00pm
Indoor Play Centre Refreshments

 
You can choose from a wide range of hot and cold meals, snacks and drinks as well as excellent lattes and cappuccinos.
And if you have a sweet tooth you can choose from our selection of sweet treats.
Food Hygiene rating: 5
PLEASE NOTE: Food and drink consumed at Play2Day must be purchased from Play2Day. Please do not embarrass yourself by bringing your own food/drink as staff will ask you to put it into your vehicle or remove it.
Please remember that glass and cans are not allowed.
There's always lots happening at Play2Day Indoor Children's Play Centre, Ten Bowling Centre and Lazer-Tag Arena.  You can keep you with us on Facebook.  See you there!